Lincoln For President
Lincoln-Hamlin Campaign Flag, 1860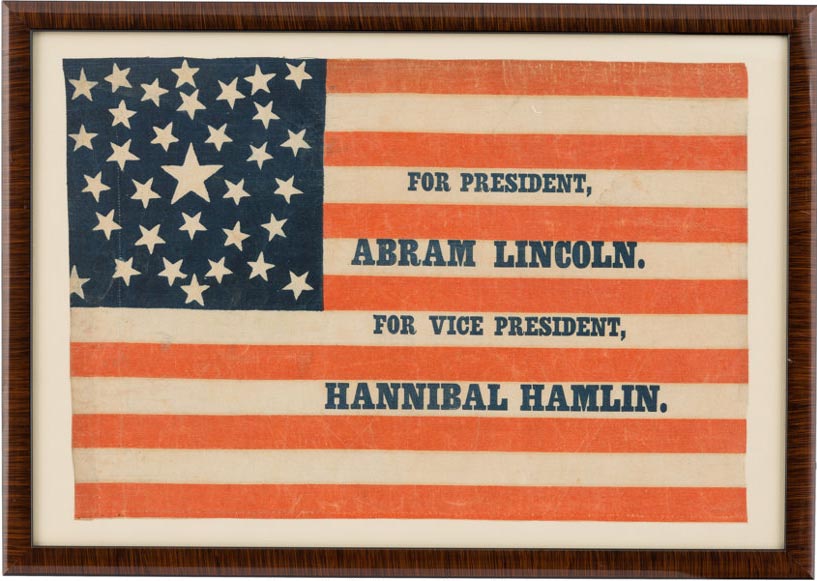 On May 18, 1860, the Republican National Convention in Chicago nominated Abraham Lincoln and Senator Hannibal Hamlin of Maine as candidates for the upcoming presidential election. While nominees were not expected to solicit support directly from voters at that time, their likenesses and names quickly became recognizable in the prints, cards, buttons, tokens, and other campaign propaganda that flooded the marketplace. Prolific Philadelphia flag maker H.C. Howard is believed to have manufactured this campaign flag using a shortened version of Lincoln's first name soon after his nomination.
Learn more about the election of 1860.
The acquisition of this artifact was made possible by generous donors to the 2018 Watchorn Lincoln Dinner Sponsorship Fund.