Face of Lincoln
Reproduction, 2019
Robert Merrell Gage (1892-1981)
Bronze, 15/1865
In honor of James Dunn for 26 years of service to the Lincoln Memorial Shrine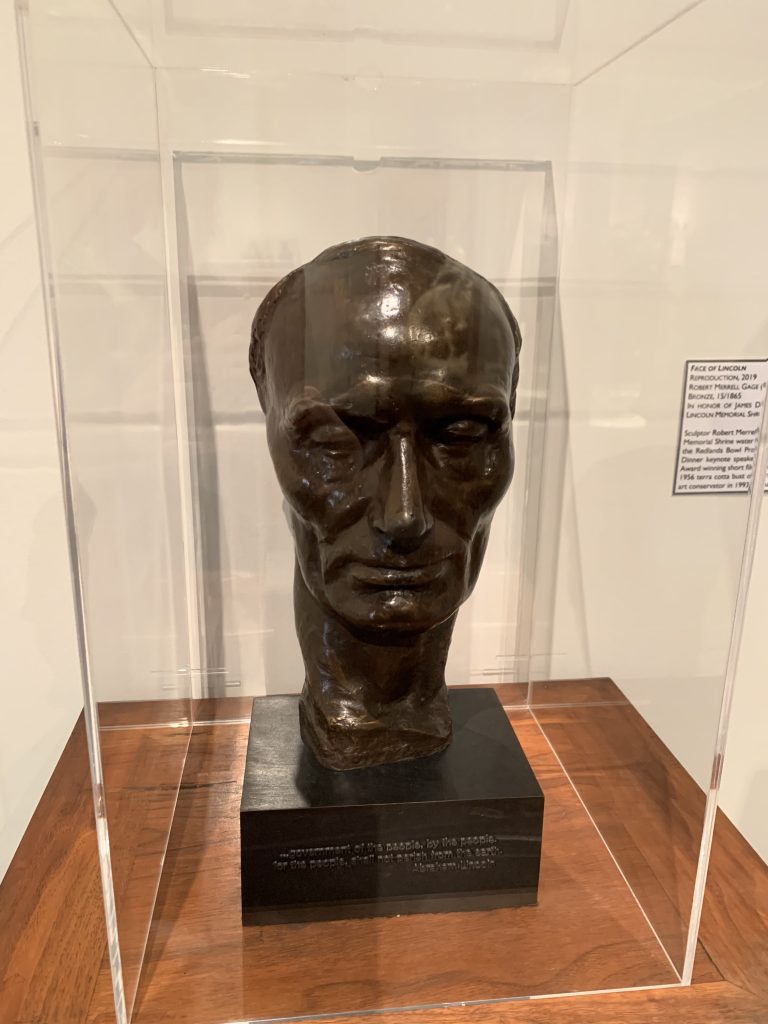 Sculptor Robert Merrell Gage designed and sculpted the Lincoln Memorial Shrine water fountains and created the stonework on the Redlands Bowl Prosellis. Gage was the Watchorn Lincoln Dinner keynote speaker in 1953 and starred in the Academy Award winning short film The Face of Lincoln two years later. His 1956 terra cotta bust of Abraham Lincoln was purchased by an art conservator in 1993 and used to create this bronze copy.